Tours
EXPLORE LIVES ON THE STRAND, PAST, PRESENT, AND CREATIVE
Whether you live, work, or study on the Strand, or you're just visiting London for the first time, use our free self-guided tours to explore lesser-visited parts of the city.
Each tour has a different theme, and focusses on a slightly different section of the Strand.
Explore the tours below, and if you follow our routes, share your photos and feedback with us via Twitter, Facebook, or Instagram #MyStrand.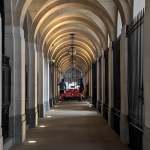 Rags and Riches
Hear from people who have lived, slept and worked on the streets in and around the Strand, and discover personal histories.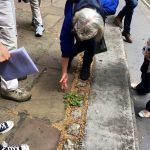 Greening Aldwych
A walking tour of lost and future green spaces of Aldwych. Explore esoteric leafy details, from wildflowers to memorials.