Stop 2: Buckingham Street
Latitude: 51.508679 | Longitude: -0.123885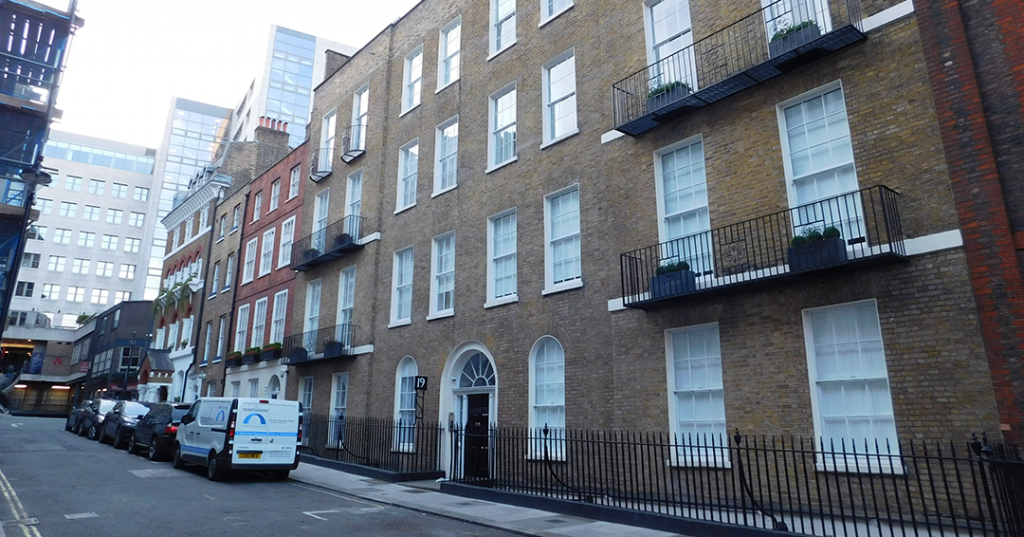 Buckingham Street slopes down from the Strand to the Thames – laid out around late 17th century on site of York House – one of the many aristocratic palaces that lined the Strand and stretched down to the river.
1st Duke of Buckingham – George Villiers – had been favourite of James 1 (possibly his lover) but was assassinated in 1628
Family name preserved in street names – Villiers Street, Buckingham Street.
2nd Duke of Buckingham – also called George Villiers – sold of land in 1670s when street laid out.
New inhabitants of houses included Samuel Pepys (famous diarist and secretary of the Admiralty), who lived at No 12 from 1679 to 1688 and then moved to No. 14. Brown plaque commemorates his residence. As secretary of the Admiralty, his house also became the office as he managed the British navy during the 1680s.
In 18th century street attracted glittering cast of artists, actors and actresses, poets ( including Samuel Taylor Coleridge, who wrote the Rime of the Ancient Mariner, who lived at No 21 ) and writers (including Charles Dickens (who had chambers at No 15)
Several of the original 18th century houses remain – marked by grand doorways and porches.
Grand 18th and 19th century houses
Bricks tell the story of people and social status. Hear Ben's story – a master bricklayer talks about what we can tell from the bricks on show on this street.