#MyStrand: Brian, Platform Staff at Charing Cross
Posted in Strandlines and tagged with Charing Cross, COVID, Interview, Keyworker, Local London, lockdown, London, London life, MyStrand, Recommendations, StayHome, Westminster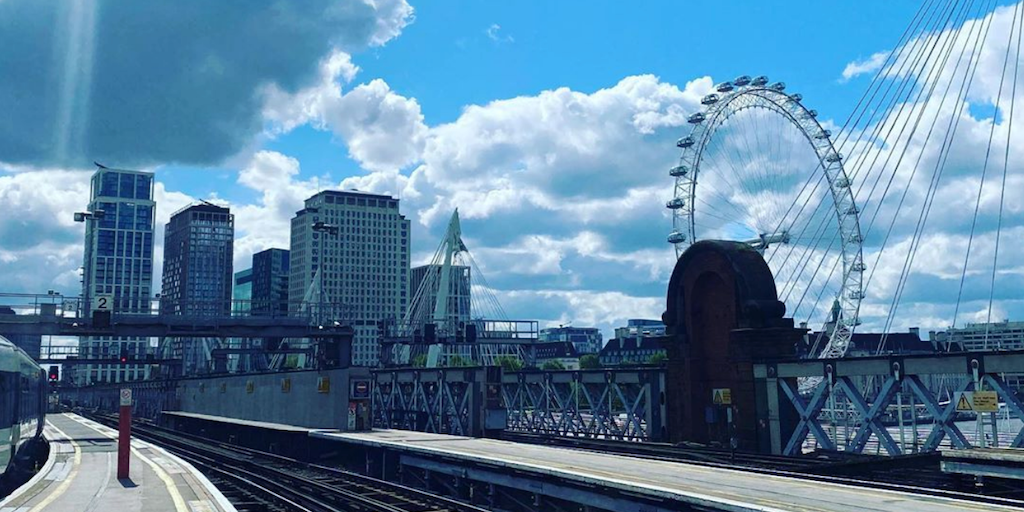 During lockdown, I've been finding myself searching the 'Strand' geolocation tag on Instagram.
This is what led me to come across Brian's posts. Brian is a keyworker, and as Platford Staff at Charing Cross he hasn't stopped going to the Strand every day.
His photos have documented how much the Strand has changed during lockdown, and are taken at all times of the day from the early dawn to the late evening.
Thank you so much, Brian, for agreeing to be interviewed and sharing your photos with us!
Fran – Assistant Editor, Strandlines
---
My name is Brian and my job on the Strand is Platform Staff at London Charing Cross.
I have been working on the railway since July 2010, so almost 10 years.
My time of work varies each week. I do a 3 shift work pattern doing 6am – 2pm, 2pm – 10pm, or 10pm – 6am so it can be exhausting.
I haven't noticed too much change in the last few years in the Strand visually, but have notice a big rise in the amount of homeless people on the street.
The most underrated part of the Strand would be the Stamp Centre shop: there's always amazing stuff in there and often a fair few bargains about.
I enjoy sometimes popping down to Wasabi near the Embankment Tube station for lunch, and sometimes if something special has been planned 'The Lord Moon of the Mall' can be quite a nice place to have a meal and drink, and celebrate a milestone.
The best part of my job is getting people from A to B, and knowing and assisting those in need. The most difficult part is when delays or trains break down in and out of the rush hour periods.
Since lockdown, the biggest changes that have really happened day to day have been very empty trains, and loads of British Transport Police, Armed Police Officers and Paramedics being a lot more visible.
I do feel worried a lot being in central London, especially it has started getting a little busier. I have kept myself positive by keeping away from COVID-19 news, and just concentrating on projects like building myself a new a PC.
I have noticed a higher number of homeless people hitting the streets a lot more while it's been quiet and vastly dead.
I don't really know what's the future has in store for us but I hope what ever happens we all can move forward regardless and progress through these darkest times.
Best message I could really say to Londoners and everyone who comes in and out through London is 'please be safe'. But the main thing is not to ignore the warnings that are given even if you disagree with them.
---
Thank you Brian for generously sharing your story and pictures!
Do you live or work around the Strand (or did you in the past)? We'd love to hear your Strand story! Be in touch on our contact form, or via Twitter, Facebook, or Instagram.