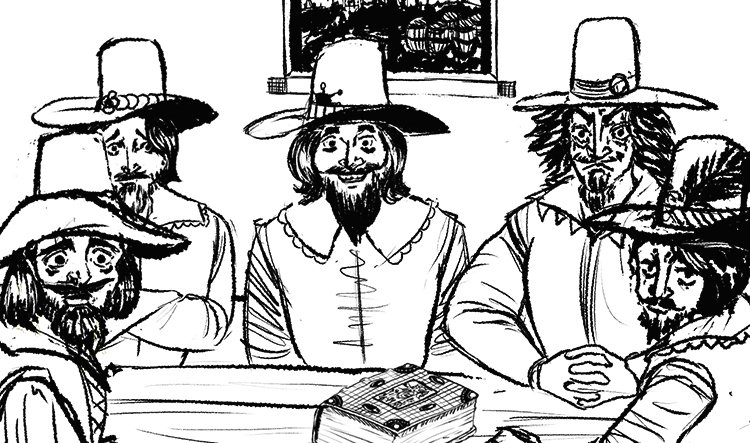 The work of illustrator, graphic designer and game maker Maz Hemming, Thirteen Lions is a webcomic retelling the story of the Gunpowder Plot. It's now being published online in instalments. While the conspiracy is currently in its infancy, there's already been a pivotal cameo for the Duck and Drake – the pub on the Strand where Catesby, Fawkes and their co-conspirators met in 1604.
As its title (a riff on Chris Morris' 2010 terrorist satire Four Lions) hints, Maz's is a blackly comic take on the story, full of wry gags and choice expletives. But it's also the product of diligent research, packed with top-notch historical trivia (did you know there was a legendary Welsh king called Dyfnwal the Bald and Silent?) and fuelled by a dissatisfaction with recent representations of the Plot. As Maz themself puts it, "Maz read the wikipedia page for the Gunpowder Plot one year after they realised all they really knew about it was Guy Fawkes, thought the story needed to get out to more people and so decided to make a comic. They have done a lot of research, far more than is needed for just a simple retelling. Also they hate the recent BBC version. Tweet them if you want to read a rant."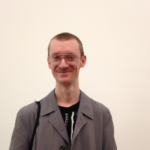 Rob's current research addresses the effect of digital technologies on understandings of the voice and its relationship with identity. It explores how web users communicate, construct identities and circulate biographical narratives in the era of voice recognition software, video streams, Skype and Siri.