Next steps for the India Club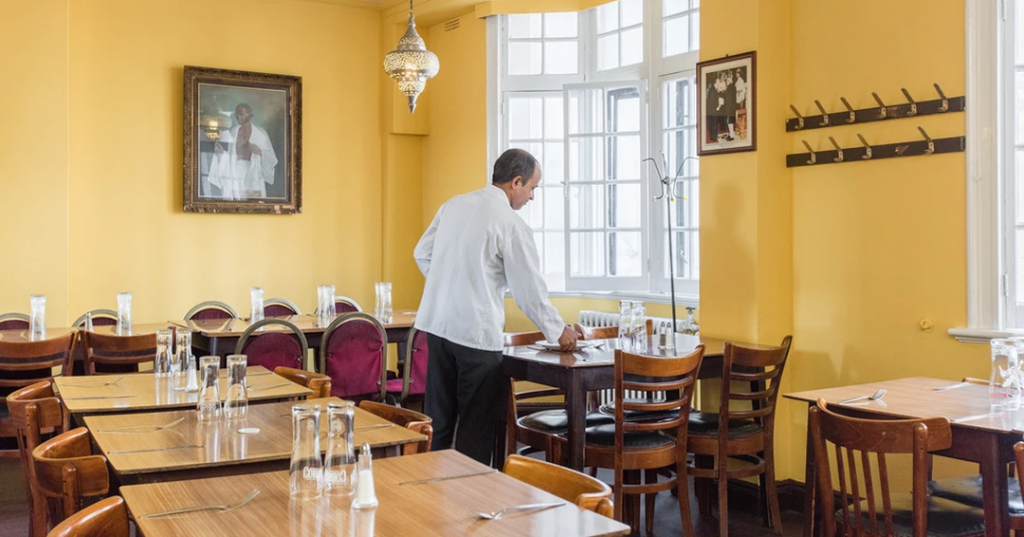 The much-loved India Club at 143 Strand is facing a second planning application. The Club's importance was recently celebrated in an on-site exhibition organised by The National Trust, 'A Home Away From Home'.
Yadgar Marker who currently runs The India Club tells Strandlines:
'Westminster Council are currently accepting comments from the public and they especially want to hear from our neighbours.
The building tells an important, and often overlooked chapter in British history – of the struggle for newly arrived migrants from the Indian subcontinent, to this country. Few buildings during the mid-20th century offered a sanctuary and the beginnings for a community. It was also a place of cultural exchange where diplomats, academics and journalists would meet.
The current planning application outlines a space for a hotel restaurant and hotel bar, but provides no re-assurance that it will be the India Club. It seeks to partially demolish the building, construct a rear extension and re-configure the interior to make way for more hotel rooms. It would be of utmost help to our campaign to preserve the India Club if you could make a comment to Westminster Council as soon as possible.
The steps of how to do this are:
Go to westminster.gov.uk
Press 'Search applications'
Search using reference 18/06798/FULL
Click on the 'Comments' tab
Click on 'Login and make a comment' at the bottom of the page
You will then be re-directed to either login or to register a new account, and you can make a comment after doing so.
If you could spread the word to any other supporters at Strandlines or Kings College, this would be very appreciated. Thank you.'