India Club continues their fight for survival
Posted in 1960-1969, 2020-2029, 20th Century, 21st Century, future, Places, restaurants, shops, Stories, Strandlines and tagged with Anglo-India, British Asian, Cultural heritage, India Club, London, London history, Londonist, Real life London, Save India Club, SaveIndiaClub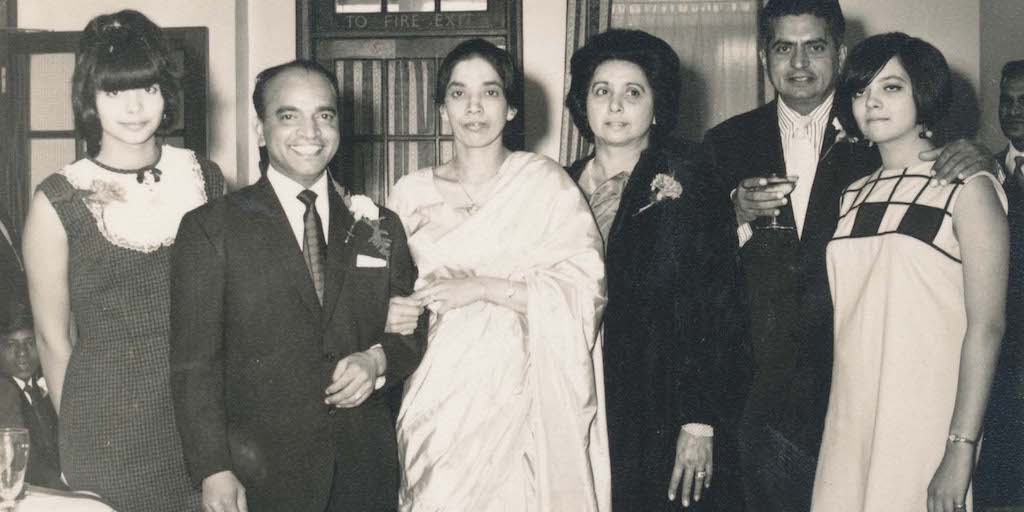 The India Club, at 143 Strand, is in trouble.
And it's not for the first time. First, for those who have not experienced its wonders, quick history lesson. The India Club was established in 1951, moving to its 143 Strand premises in 1964. It was the base of the India League (who organised for British India's independence) and became not only a meeting place and home-from-home for Indian and Anglo-Indians who moved to London, but also one of the first curry houses in the UK. Over the years its hosted politicians and polemicists, rockstars, and, well, King's English Department christmas parties.
In 2017 Marston Properties, the freeholders of the building, applied to Westminster Council to oust the club and build a luxury hotel. The Club applied for listed status with Historic England, but their application was rejected. Part of Historic England's justification was that they had already listed the club's first building, at 41 Craven Street (the other end of the Strand, tucked around Charing Cross).
I would query the value of preserving a building over conserving the living history of the Club as it is today.
A National Trust oral history exhibition installed on site in February 2019 did celebrate more of this intangible cultural heritage that makes the India Club special. You can find images and videos from the exhibition on their website. A series of special Supper Clubs organised by Comfort Food ran alongside the exhibition, which also captured the emotional connections people have with this place.
But despite the attention of the National Trust, owners, Yadgar Marker and his daughter Phiroza, their staff, and patrons of the historic restaurant and bar find themselves in a cycle of petition-signing and fundraising. Although a small victory was reached in 2018, Marston Properties are now attempting to close the club by significantly raising its rents. This would be exploitative and cruel any time, but is especially galling during a pandemic.
Newspaper columnists have already pointed out the shame in a project which will replace a unique London institution with a cookie-cutter hotel. However, here I'd like to pull together some of the personal stories that have poured out in support of the Club. It is not simply a building that would be lost, but a community, memories, and a space that is very much alive with friends, family, activist organising and celebrations.
If you have memories of the India Club, why not share them below, or on Instagram, Twitter, or Facebook, and help spread the word? If you can afford it, their Go Fund Me is also open for another month.
Memories of the India Club
Below are just a few of the stories shared on the India Club's website and GoFundMe pages.
As a researcher who often works with qualitative data (oral or written personal stories!), these quotes are a treasure trove of life writing about the India Club. They speak of family visits, chance discoveries, after work drinks, and so many good times that many of us look forward to again. Remarkable is the diversity of experience: the club is a place of lavish dinners after a stint in the office, but equally a cheap bite for students or people on lower incomes.
Also note how many words are more spiritual: I marvel at how we speak readily of the "soul" or "magic" of places and communities as we seek to save them from secular, disenchanted capitalism. Family is important too: mums, dads, brothers and sisters have all introduced children or siblings to the Club.
"When I worked on Fleet Street we ate here every week. It reminded me of somewhere out of a John Masters novel. It oozed nostalgia and I adored it. Please keep fighting to save this magical place."
"I discovered the India Club relatively recently though it was well-known in the S.Asian community and indeed in to my family through Civil Service connections and also via the first chef there. However, I didn't actually start visiting there and enjoying its' unique ambience and excellent food until a few years ago, usually with friends in the London animation community for whom it has been a popular meeting place over the years and perfect for a post-cinema trip after the BFI Southbank, 20 minutes walk away, across the River Thames. Please don't redevelop the site and eradicate a valuable hidden seam in London's cultural history."
"India and Britain are bound together through 400 years of shared history, good and bad. The India Club is an essential part of our history and provides the best deshi food in town."
"I have always felt at home at the India Club and the ambience takes me back to my younger days in Delhi. Preserve this place for future generations. Do not let it go."
"Many fond memories of cheap, quality food which is so hard to find in the centre of London, Even in the 80's it felt like a colonial throwback, nestling among in a district of high commissions and embassies of distant countries. Shared tables, simple crockery and efficient, not fawning, service. "
"There's so few places like this left in London with character and history. Had many a happy dosa here. I still miss Doris and her adding machine!"
"The India Club is too special a piece of London's history to be extinguished! As the daughter of a young man who travelled through India to Burma during WW2, where he served as a Chindit under General Orde Wingate. This was a punishing experience, but while he talked very little of Burma, he often described the rich culture of India which had caught his imagination. He was thrilled when I travelled overland from London to Delhi (and onward to Nepal) in 1972 as a twenty-year old girl, inspired by his reminiscences. I am glad to make my modest contribution to The India Club's survival campaign and wish you every success."
"I've been a customer of the India Club since my college days. Even in the worst of times I could afford to come here for a meal with my friends. It's been a place for people to gather regardless of their income. There are very few places like this left, that are for everyone."
"The India Club is a historic building which has hosted hundreds of key individuals committed to change in the developing world, most recently through lunchtime meetings of the Tropical Agriculture Association. It is a cultural icon which should not be lost to yet another soulless boutique hotel"
"Have been visiting this amazing establishment since Medical School days the best part of 50 years ago,so many happy and somewhat blurred memories. It cannot possibly cease to function or indeed change! "
"London's identity is being eroded and this will come at a cost to everyone in the end. If places like the India Club cease to exist, the city will have lost the charms that made it attractive in the first place. Let's not sell its soul."
"I have just read about the fight to save the India Club and felt the need to support the challenge as my father, one of the first Indian correspondents in London, frequently took me there for lunch in the 1950s. He loved the restaurant as there were few Indian restaurants serving authentic food and it was a place for fellow Indians to meet and chat. It cannot be allowed to disappear….without knowing it, the India Club played a significant role in introducing India and its delicious food to British society."
"A magical space – full of happy memories"
"My first experience of the place was as a King's student in the late 90s, and I even stayed in the hotel the night before my Masters viva! I have returned here many times since (last was in 2018). "
"As actors we used to love going to the India club for dosa's. A quirky special place that needs to continue being there as part of our history. My Dad used to go there when he came to the LSE from Africa, so it's a special place not only in the Strand but in my heart."
Leave your own memories below, or share them on the India Club's GoFundMe page.