Posted in 1800-1899, 19th Century, 20th Century, Strandlines and tagged with eachforequal, iwd, iwd2020, suffragettes, Votes for Women, Women, women writers' club, women's history, writers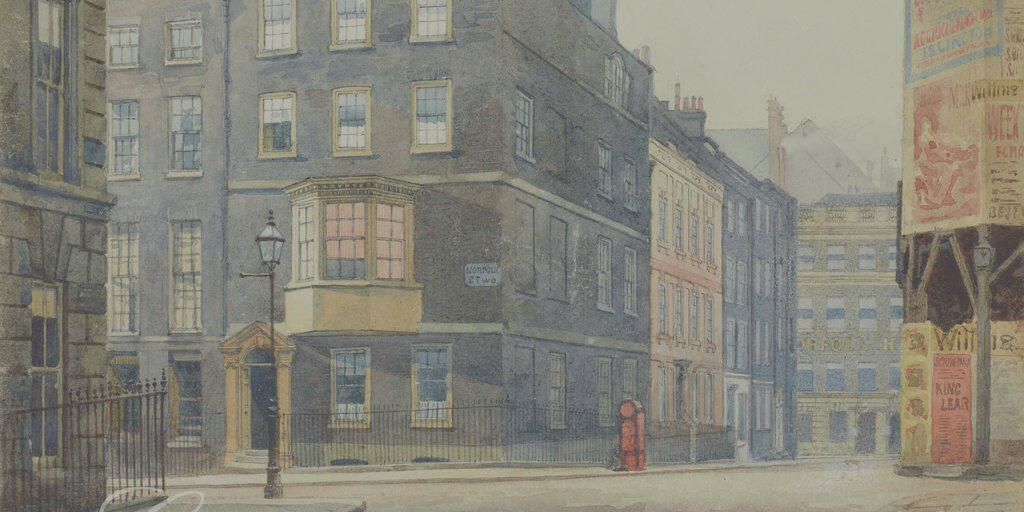 "The Writers' Club which has its rooms in Hastings House, Norfolk Street Strand, is both social and professional. Both characters are successfully combined, and it affords pleasant entertainment and many comfortable privileges to a class of hardworking women who have little time for social life, enabling them to help each other in the most direct and practical manner."
Mary H. Krout, A Looker-On In London (1899)
The Writers' Club was founded in 1892 by female journalist Frances Low, seeking to provide a social and working space for women writers. Membership – which cost one guinea for town membership and half a guinea for those in the countryside – was open to all women who devoted themselves full-time to their authorship, whether their writing appeared in books, newspapers or magazines.
Opening at 190 Fleet Street, a membership boom in excess of 200 women in little more than 2 years necessitated a move to Hastings House at 10 Norfolk Street (between Strand and Temple) which was also home to a number of other small businesses and organisations associated with publishing and journalism.
The Club premises were comprised of a reception room, a dining room, a kitchen, an occasional room, and a writing room (in which writing materials, newspapers and periodicals were provided, and silence was strictly enforced). Its location in the heart of London's publishing district allowed members to work on their assignments at the Club and drop them in at their nearby newspaper offices. Meals were also provided for a small fee, but it was simple fare, fitting for the Club's pleasant but unassuming appearance.
British artist and playwright Constance Smedley, who was a member for a short time, described the Club as "a cosy spot and greatly enjoyed by all of us, but all the same it was not an impressive environment", taking particular ire with the low quality of the food and decor. Smedley believed that, as women ascended into the social and literary worlds which were previously the sole domain of men, their surroundings should be similarly impressive as the clubs of their male counterparts. Her displeasure spurred her to create the Lyceum Club in 1904, which still exists and has a number of branches around the world.
Flora Annie Steel, a key member of the Women Writers' Suffrage League once held the position of Chairwoman of the Writers' Club, and other notable members and Suffrage activists include Isabella Ford and Flora Drummond (see Elizabeth Crawford's comprehensive guide to the Suffrage movement for more on these figures!).
By 1900, the Writers' Club was one of the few women's clubs in London which remained in the complete ownership of its members, and it remained in existence until at least 1923.
Read more of Aisha's 'Women's History on the Strand' stories on Layers of London.
*
References and further reading
Brake, L. and Demoor, M. (n.d.). Dictionary of Nineteenth-Century Journalism in Great Britain and Ireland. Academia Press.
Crawford, E. (2003). The Women's Suffrage Movement. London: Taylor & Francis e-Library.
Krout, M. (1899). A Looker-On in London. New York: Dodd, Mead.
Featured image: View of the Junction of Howard Street and Norfolk Street, London. John Crowther, watercolour, 1880, via Collage, the London Picture Archive.