Celebrating Volunteers' Week 2020
Posted in 2020-2029, contemporary, Editorial blog posts, people, Stories, Strandlines and tagged with #VolunteersWeek, celebrate, community, heritage, heritage volunteers, London, research, Thank You, Volunteering, Volunteers, Volunteers Week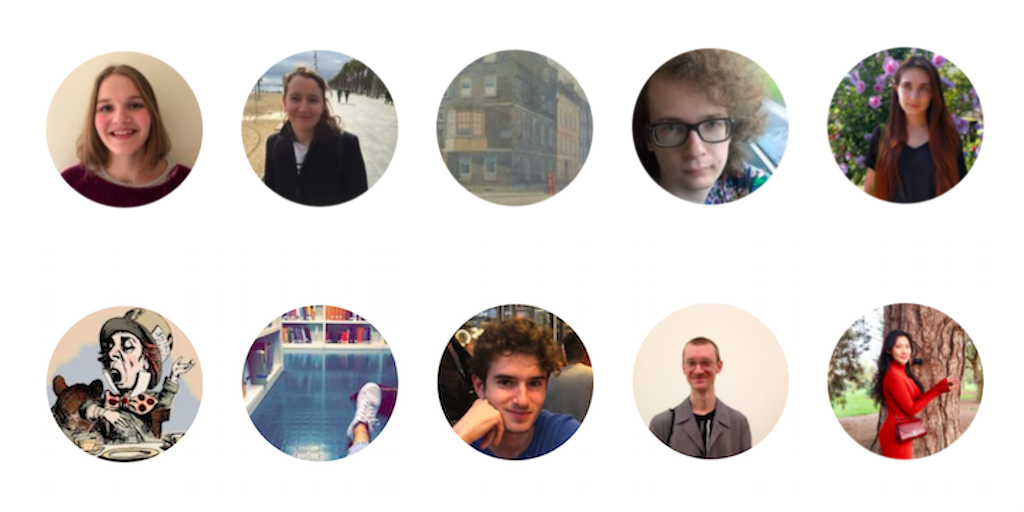 Strandlines couldn't exist without the generous contributions of a fabulous group of volunteer researchers and creative writers.
1-7 June is Volunteers Week in the UK: a chance for organisations across the country to celebrate the amazing contributions that people make in their spare time around so many other committments.
By way of a thank you and celebration, we've rounded up contributions made by volunteers to Strandlines in the last year. We have been lucky to collaborate with Layers of London, a fantastic crowd sourcing project based at the Institute of Historical Research, to share writing and research done by volunteers with an even wider audience. Volunteers have made 23 records on Layers and counting, and we'll highlight here where you can find individual volunteers' contributions.
Just before lockdown we had just recruited a new round of volunteers, some of whom have understandably not been able to contribute during this time. We started a volunteering scheme within Strandlines in the hope of being able to offer training and workshops in special collections which have sadly been put on pause as we can't get together in person. We look forward to supporting an ever growing and diverse group of volunteers through this time and afterwards. Look out for more, hopefully coming soon!
Three huge cheers and an enormous thank you to our volunteer community, past, present, and future!
---
Aisha joined as one of the first Strandlines and Layers of London volunteers! You can find her pieces on the Women Writer's club, and the histories of some of the grandest buildings on the Strand on the blog.
Aisha researched and added 20 records on the Strand area for Layers. They cover women's movements, lost buildings, and fateful events of all kinds. Check them out here!
In August 2019 Freya interviewed Professor Michael Trapp, from the Department of Classics at King's College London. You can read their discussion of Sir William Chambers' design of Somerset House.
Freya draws out attention to some of the small details of this huge building that even a regular visitor might have missed!
"12:26
I start, step onto the assigned street
am struck by neon nails
brought up to split of the lip…"
Click here to read more of Godelieve's stream-of-consciousness poem of a walk down the Strand.
Hannah rewrote the music hall standard 'Let's All Go Down the Strand', for the age of Brexit!
Heather's fascinating long read explores the connections between the Twinings and Lloyds families (yes, the tea company and the bank!). This family drama has a small corner of the Strand as its backdrop, and you can still visit some of the same buildings today.
Laurie recently shared with us a touching poem reflecting on studying on the Strand, far away from family.
As part of London History Day 2019, Micah led us on a tour into the eighteenth century. Learn more about the lives of servants and workers on the Strand.
Myfanwy is an urban geographer and lover of all things architecture. Having joined Strandlines only a few months ago, she has so far contributed four in-depth stories on spaces and people of the Strand: on the fate of the brutalist 180 Strand; life on the Tower RNLI lifeboat pier; the surprising history of Aldwych underground; and what an unassuming watergate can tell us about class and aspiration on Essex Street. You can also find her contributions on Layers of London.
Paul may be a maths graduate, but he has an absolute passion for architecture and history! Check out his three contributions to the blog: on Great Queen Street, the York Watergate, and the Eleanor Cross at Charing Cross.
Sarah joined the team only a few months ago, and has already made three contributors to Strandlines. Her pieces are as varied as you can probably get, including: a personal reflection on finishing her studies away from her Strand home campus during lockdown; a short biography of the inspirational South African publisher and editor Helen Noni Jabavu; and a powerful piece connecting the Strand as a site of protest to protests around the world in the name of Black Lives Matter.
Susan is Archivist and Records Manager at London's Museum of Freemasonry, and gained her MA in Enlightenment Studies at King's College London six years ago. Read her piece for our People of the Strand series: Jonathan Sisson (1692 – 1749), jeweler and metalworker to the Freemasons!
A Londoner transplanted to Montreal, Théophraste has researched a whole range of stories for Strandlines – five posts and counting. He was one of our first volunteers who contributed not only to Strandlines but to Layers of London too. You can find his writing on Monet's time on the Strand, the Mau Mau battle for justice, eighteenth century stargazing, smoking in Victorian London, and a lavish gondola party that may have happened (or not!) at the Savoy!
---
We are always welcoming new one off contributions or pitches for a series of pieces.
We can offer help with research resources, copy-editing, and developing your writing from initial idea to finished piece.
We particularly welcome stories – personal or research-based – that reflect the diversity of life on the Strand: from activism, action on homelessness, queer spaces, colonialism and colonial legacies in architeture and institutions.
Or, perhaps you work or volunteer for an organisation on the Strand who are doing amazing community work?
Whatever it is, if you have a memory, story, research specialism, or creative piece of work that links to the Strand, we'd love to share it and archive it for the future.