St. Mary-Le-Strand – its history and a special announcement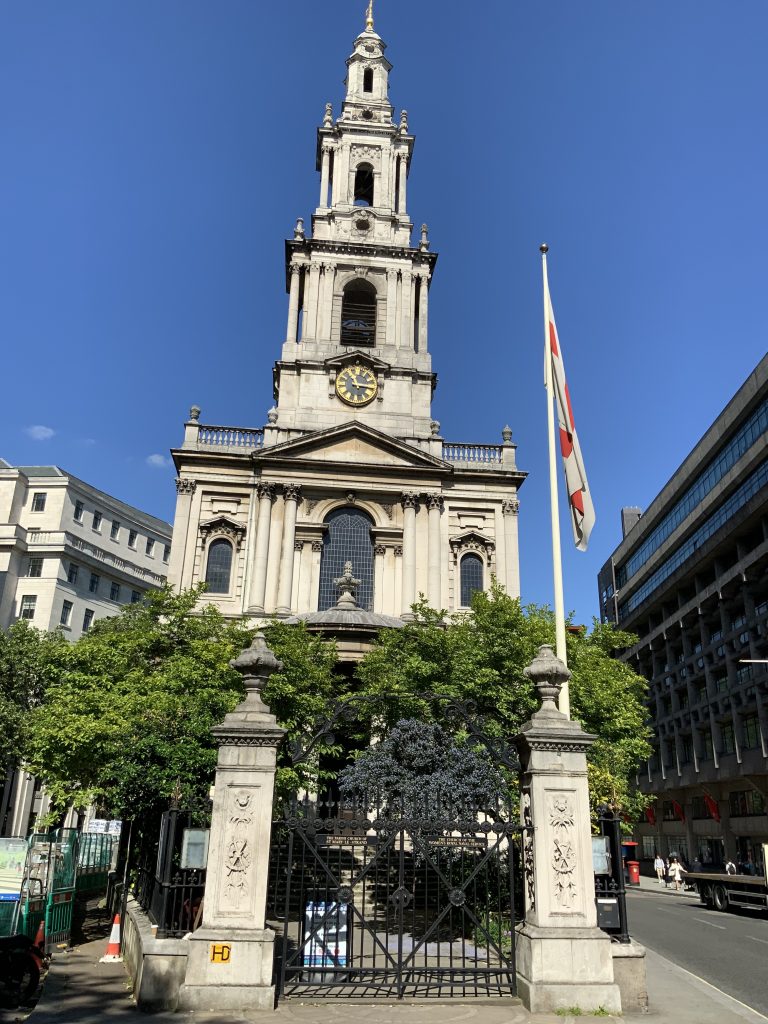 As promised, we reveal the bonus footage from our talk with Canon Peter Babington, Priest -in-charge of St. Mary-Le-Strand about its history and a special announcement!
The first video reveals some of St. Mary's history, which we also explore in our previous post on the Island Churches, but also some stories that are not as well known.
It was delightful to have taken part in this conversation and a real treat to be allowed into out-of-bounds areas from the Church. For a small sneak peak into these out-of-limits areas please check  our instagram @strandlines.
Something tells me this won't be our last visit to St. Mary's, with all its untold stories and hidden-away places. Stay tuned for further posts on The Strand, we have some exciting developments and stories to uncover in the coming weeks.
As Canon Peter mentioned in the first video; notice how similar St. Mary's entrance is to St. Paul's South Entrance although scaled much smaller and compact.