Events Programme for February 26-6 March 2019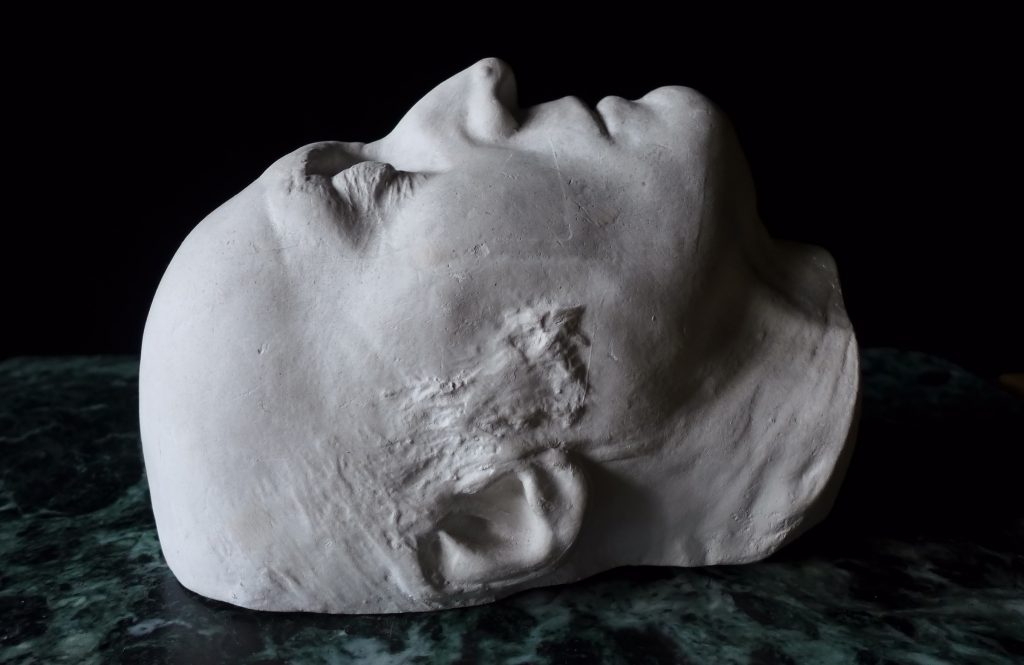 Following the success of Dialogues of the Dead: A Day of Explorations of Life Writing and Death, presented by the Centre for Life-Writing Research last year, The Wildgoose Memorial Library is hosting a series of events in association with CLWR as part of the Arts & Humanities Research Institute's pop-up research studios, taking place in KCL's East Wing (Surrey Street, but best reached via the Strand entrance).
The Wildgoose Memorial Library – a collection of found and made objects, photographs, documents and books assembled by CLWR's Visiting Senior Research Fellow Dr. Jane Wildgoose – is a research resource for, and an integral part of her practice as an artist with an interest in the histories of collecting, mourning and remembrance.
Since 2003, when the WML first opened its door as part of the research and development of a documentary for BBC Radio 4 (about a strand of Lord Nelson's hair bought on eBay), and a subsequent NESTA Fellowship to develop her role as its Keeper, Jane has presented her collection in a wide range of venues: from the cellar of a derelict eighteenth-century mansion in Epping Forest, to the modernist splendour of Hornsey Town Hall; a contemporary art gallery in the USA, and nineteenth-century crypts at St Pancras and Bethnal Green in London. Taking inspiration from the "working cabinets" of great collectors of the past (for instance, the Duchess of Portland, Sir John Soane, and Henry Wellcome) she has been developing the WML as a forum for debate about loss, mourning and collecting.
From 27 February – 6 March 2019, in association with Professor Clare Brant and James Metcalf (PhD student in the English Department), and with the help of King's Archives, Jane will present material from the WML collection as the backdrop for a series of small workshops; an event for up to 20 people, and scheduled drop-in sessions. Bringing together artists, art historians and researchers from across the arts and humanities (including medical humanities), The Wildgoose Memorial Library at King's will consider death in relation to life writing: focusing on its material culture, artefacts and literature; archival evidence including letters and diaries, and online; bureaucratic documents, records and publications.
Planned workshop themes include:
Garden cemeteries: the places of the dead as part of the writing of their lives; burial registers, cemetery records and the "graveyard poets"
The Strand as a funeral thoroughfare: e.g. for Lord Nelson, the Duke of Wellington, Thomas Lawrence
Medical humanities: discussion of Panel 75 of the Warburg Memory Atlas: postmortems & dissections
Collectors' wills: dispersal of collections and the impact on the legacies of the lives of collectors
Digital afterlives: Videogames & crypts
Mourning as a means of addressing the death of species through environmental loss and climate-change related extinction.
Numbers will be limited due to the size of the rooms available; speakers and respondents will be invited – but there will also be PLACES AVAILABLE ON A FIRST COME, FIRST SERVED BASIS – please contact Jane Wildgoose on [email protected] for further details.