People of the Strand: Helen Noni Jabavu (1919-2008)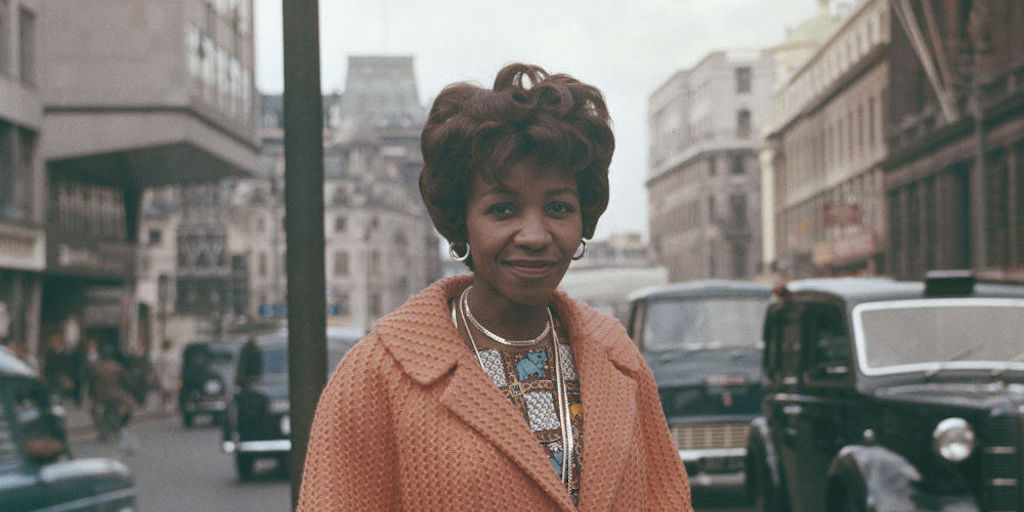 The Strand Magazine, most popularly known as home to Arthur Conan Doyle's Sherlock Holmes, launched in 1891. However, dwindling circulation coupled with inflating costs eventually led to the closure of the publication in March 1950.
Eleven years buried, Ernest Kay and crime novelist, John Creasey, came together as joint proprietors to revive the literary magazine. In 1961, The New Strand magazine opened for business. During this period, public and press interest was heavily vested in one particular individual integral to the publication: Helen Nontando Jabavu.
Helen Nontando (Noni) Jabavu was a South African writer and journalist. She was one of the first African women to attain a successful literary career in the UK, notably producing autobiographical literature. Her famous memoir, Drawn in Colour (1960) received critical acclaim, particularly in England, for its depictions of African custom and life and its devoted attention to the struggles of racial prejudice. Ever since her early adolescent years, Jabavu lived a well traversed life, and was educated in Britain from the age of thirteen.
Appointed by Kay, Jabavu took on the role of editor of The New Strand in December 1961. In doing so, she became the first black woman to hold an executive position in Britain, unprecedented for its era.
On a global scale, racial and gendered discourse surrounded the selection of Jabavu as editor. Contemporary Australian newspaper, The Sydney Morning Herald, headlined their piece on Jabavu as: "Bantu Woman Edits an English Magazine". Similarly, Canada's The Gazette, titled their piece, "Bantu Woman in Fleet Street Edits Revived Quality Magazine". Through such headlines, it is clear to see that a binary is set up between the racial identity of Jabavu and the identity of The New Strand, a dichotomy between the African heritage of its editor and the 'Englishness' and 'quality' of its magazine.
The 1960s was a racially loaded era, with apartheid ongoing in Jabavu's native country, and women's roles outside of the domestic sphere continued to be limited despite growing feminist movements: so it is perhaps unsurprising that Jabavu's achievement was seen through the lens of her racial and gendered identity.
Ann Geracimos, author of "Bantu Woman in Fleet Street Edits Revived Quality Magazine", wrote on the unheard-of nature of a black woman holding such a highly regarded position in Britain. She wrote, 'By all odds Noni Jabavu is one of the most distinctive faces on Fleet Street, London's publishing row'. Geracimos continues to speak of how her appointment as editor did not sit well with every member of the public, 'Her selection caused quite a stir, and dismayed one "Keep Fleet Street White campaigner"'.
Kay, responding to the controversy surrounding Jabavu's appointment, and defending his choice, stated: "When we announced the magazine, people asked us to be bold and imaginative in choosing our editor. We've done just that. Miss Jabavu has led such a varied life that she will bring a completely fresh outlook to the magazine. She couldn't be conventional if she tried".
Jabavu herself recognised how her selection as editor held an inherent social activism within it. Speaking of her appointment, she proclaimed:
"Getting this job was a surprise to me. It's delightful that people are beginning to accept that jobs of this sort can be done by black people, or brown people, or yellow people. This sort of progress is bound to come. People see them washing up in cafes and think: 'That's what coloured people are good for'. They accept them as cricketers of athletes or entertainers, but somehow they can't consider what counts".
Resigning from her position in March 1962, Jabavu's role as editor of The New Strand was short-lived. Yet, in that window of time, she not only created history, but also paved the way for others who identified with her. Taking on a role hitherto only held by white men, Jabavu's editorship was ground-breaking, and very much so worth celebrating.
---
Read more on Helen Noni Jabavu
Ebony Magazine April 1962 on Google Books
Athambile Masola, Reading Noni Jabavu in 2017, Mail and Guardian, 10 Aug 2017
Makhosazana Xaba, On Noni Jabavu and the return home, Johannesburg Review of Books, 5 Aug 2019