Posted in 21st Century, contemporary, Editorial blog posts, Events, future, people, Places, public squares, Strandlines and tagged with Black Lives Matter, BLM, London, police brutality, race, Trafalgar Square, USA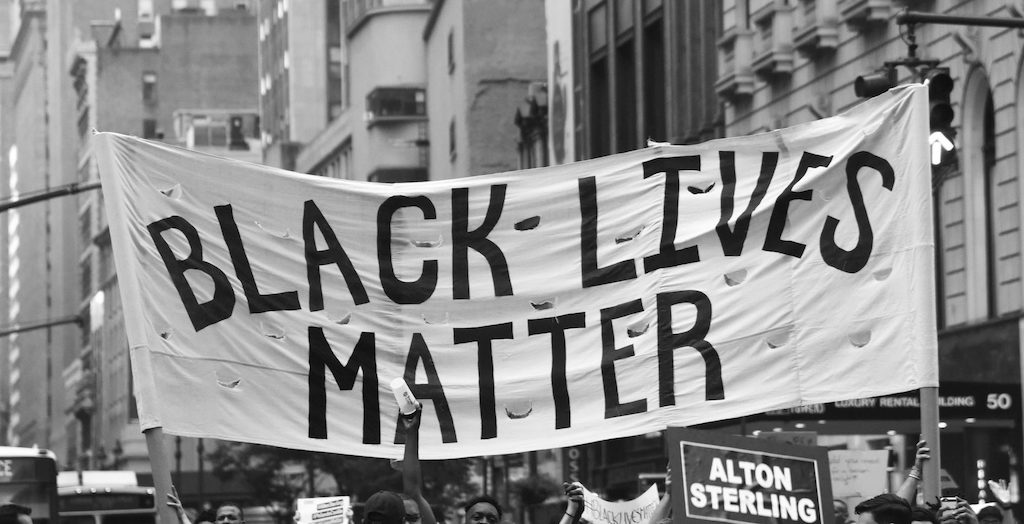 Monday 25th May 2020 marked another instance of police brutality against a member of the Black community in the United States. George Floyd, a Black 46-year-old father, son, and brother, was murdered by white police officer, Derek Chauvin, in broad daylight – a disproportionate reaction to Floyd supposedly passing a counterfeit $20 bill.
The injustice does not stop there. As Floyd's case is ongoing, Chauvin was charged on Friday 29th with third-degree murder and second-degree manslaughter. Defending their decision, the prosecutors argued that they cannot prove Chauvin had intent to kill, despite his blatant dismissal of Floyd's recurrent plea,
"I can't breathe".
In addition to this, a private post-mortem ordered by Floyd's family discovered that he died from asphyxia (lack of oxygen), due to compression on his neck and back performed by Chauvin. These results differ greatly from the county-ordered autopsy, which placed responsibility on Floyd's underlying health conditions playing a part in his death, as well as failing to find evidence of strangulation.
As justice is yet to be served for Floyd, civil unrest has spread both nationally and internationally. People from all different backgrounds, ethnicities and religions have united in this cause and taken to the streets to protest against the court rulings of this specific case, as well as police brutality in general, systemic racism, and advocating the all-important Black Lives Matter movement. Alongside all 50 American states, 18 countries have joined in the Black Lives Matter protests as of yet, making it the largest civil rights movement in world history.
"And I must say tonight that a riot is the language of the unheard. And what is it America has failed to hear? … It has failed to hear that the promises of freedom and justice have not been met. And it has failed to hear that large segments of white society are more concerned about tranquility and the status quo than about justice and humanity" – Martin Luther King Jr
It has been 50 years since the Civil Rights Act of 1964 was passed in the United States, and yet systemic racism continues to debilitate the lives of Black individuals all across the globe. Martin Luther King's words are still resonant today.
London took to protesting on 31st May, Trafalgar Square flooded with people fighting for change. As protesting continues to gain momentum across the world, the material effects of this activism are slowly but surely being seen. As of 3rd June, the charge against Chauvin has elevated to second-degree murder, and the other three officers complicit in the homicide face counts of aiding and abetting murder.
However, it is important to be aware that this activism must continue beyond this instance. That it is not to be forgotten in a few weeks, months, years' time, as Instagram resumes to business as usual and posting about Black Lives Matter is no longer the 'trend' anymore.
As much as social media has been helpful in spreading awareness of Floyd's specific case and providing ways to donate, there is also an insincerity to many posts (not all!) that are glaring at me. Many celebrities have for the first time used their platform to speak up about this particular instance of police brutality, despite this not being an isolated case, and despite the fact that Black individuals have been facing the effects of institutionalised racism for centuries. Performative gestures of political correctness are rife across all social media platforms to prevent being slated by others.
What we need to take from this is that the Black Lives Matter movement was one that was in existence way before Floyd's case, and one that demanded to be spoken about prior to this instance. This movement required the attention it is rightfully so getting now, before. This movement requires the maintenance of its newfound traction once this 'all blows over'.
Keep up with anti-racist momentum always, not just when it is the politically correct thing to do.
Black Lives must always matter.
Educate yourself further on the struggles faced by black communities all across the world, and ways to help
Black Lives Matter webpage.
An excellent list of all the different ways you can help. Click here.
Petitioning justice for George Floyd.
Reni Eddo-Lodge, Why I'm No Longer Talking to White People about Race.
Find out more about Black lives on the Strand, e.g. Helen Noni Jabavu.
Do you have a story to share of Black lives on the Strand? Please do be in touch.