George Gissing's London: A walk from Battersea park to Trafalgar Square
Posted in 1800-1899, 19th Century, Literature, parks, public squares, Strandlines and tagged with Charing Cross Road bookshops, Literary London, London in literature, London life, Londoners, Second hand books, Strand bookshop, Trafalgar Square, Writing about London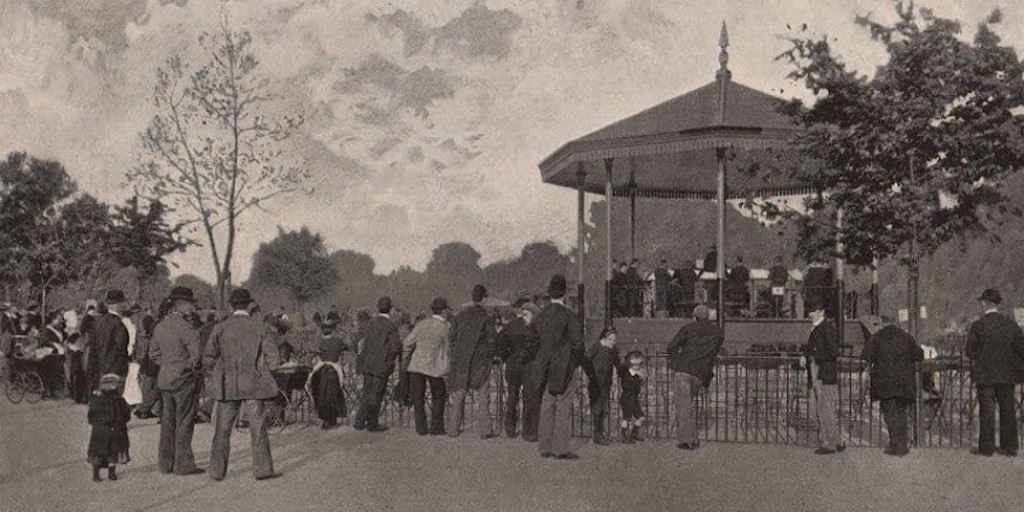 Introduction
George Gissing was an English novelist in the 19th century, part of the Naturalism literary movement. His books The Nether World, New Grub Street, and The Odd Women were all set in London. The latter of these is from where we draw inspiration today.
The Odd Women (1893) focuses on the role of women in society, early feminism, and poverty in Victorian England. This book follows the story of the Madden family, particularly the daughters: Alice, Virginia, Gertrude, Martha, Isabel, and Monica. Their father, Dr Elkanah Madden, is killed off rather abruptly in the early stages of the book. Gissing juxtaposed Elkanah, the paternalistic father, against the friend of the daughters Rhonda Nunn. On the subject of the women becoming Members of Parliament (MPs), "Dr Madden did not care to discuss even playfully the radical notions which Rhonda got from her objectionable friend." In this case, Mr Smithson was the "objectionable friend" as he had voiced support for female representation. Inside this melee of sociopolitical debates we find picturesque depictions of London.
A walk in late 19th century London
While the book itself has much to explore thematically, here I'll look closely at a very short section of the book. Having combed through the novel in search for the Strand, I stumbled across Virginia Madden's walk to buy her sister Monica a book.
Virginia and Alice Madden, at this point living together, banded together to purchase a copy of the The Christian Year for their youngest sister.
"A very long walk was before her. She [Virginia] wished to get as far as the Strand bookshops, not only for the sake of choice, but because this region pleased her and gave her a sense of holiday."
This phrase brings up two interesting points. Firstly, the enjoyment of walking around the Strand as "a sense of holiday" which I think we can relate to in contemporary London. The Strand and surrounding area is usually full to the brim of exploring Londoners and tourists alike (though sadly less so at present).
Secondly, I was interested to read that there used to be a section of the Strand notable for its bookshops. The image made me think of 'Book Row', the 48 used-book stores that lined 4th Avenue in New York in the early 20th century. Notably, one of these was and is called 'The Strand Bookstore'. The founder of this shop in 1927, Benjamin Bass, "named his bookstore after a road in Central London, where literary legends like Charles Dickens, George Eliot and William-Makepeace Thackeray lived," according to Leigh Altshuler. In this small way, we can see the tangible influence of literature and the Strand across the world.
Today, Waterstones at Trafalgar Square is the last bookshop on the Strand. However, on Charing Cross Road, and in the network of streets between Charing Cross Road, Covent Garden, visitors may still find independent bookshops, many of them second-hand or specialising in rare books, or foreign-language literature.
Where did Virginia Madden go?
"Past Battersea Park, over Chelsea Bridge, then the weary stretch to Victoria Station, and the upward labour to Charing Cross. Five miles, at least, measured by pavement."
This route takes the reader directly to the Strand, through some of the most scenic areas of central London. Happily, it's a route that you could recreate today! Though it seems that either the pavements have changed or Gissing was being a little melodramatic with the distance (or started some way from Battersea Park!). Beginning at the picturesque park pavillion, it seems to be around 4 miles for the contemporary Londoner, easily doable in two hours with a lazy stroll.
I will take this moment to remind you that the book was published in 1893, and the photograph at the top of this article (depicting Battersea Park) is from 1896. This means we can have a very good idea of what George Gissing was imagining when he wrote this journey. Moreover, this trek will take the reader across the Chelsea Bridge, past Victoria, through St James's Park and past Trafalgar Square. It is a literary tour de force to be able to showcase such a wide variety of London in such a short span. Over the last century or so, it has made non-Londoners want to know more and will make Londoners wistful for a walk around central.
A sense of contentment
After purchasing a cheaper-than-expected copy of Keble's The Christian Year, Virginia begins to feel sickly. After a hastily drunk watered-down brandy, she returns outdoors.
"In the meantime a threatening cloud had passed from the sun; warm rays fell upon the street and its clamorous life. Virginia felt tired in body, but a delightful animation, rarest of boons, gave her new strength. She walked into Trafalgar Square and viewed it like a person who stands there for the first time, smiling, interested. A quarter of an hour passed whilst she merely enjoyed the air, the sunshine, and the scene about her."
Gissing's presentation of London, in this moment, is that of a wondrous place. Once the dark cloud passes and the sun shines down on the hustle and bustle, Virginia is at ease. You can feel her happiness as she describes Trafalgar Square. A reminder to all of us fortunate enough to be enjoying a walk along the Strand, to take a moment and enjoy the beauty, history and brief moments of peace.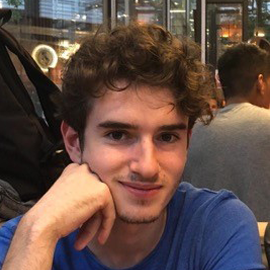 A Londoner at heart, Théophraste Fady currently lives in Montréal, Canada. He studied History and Political Science at McGill University, so Strandlines is perfect for allowing him to practice what he loves (unrooting hidden histories), and reconnecting with London while being away. Théophraste is a contributor to the Strandlines and Layers of London collaboration.