Are you a future 'Strandliner'?
Posted in 21st Century, Editorial blog posts, people, Stories, Strandlines and tagged with black history, Call for contributors, Call for submissions, Community publisher, Open for submissions, Queer history, Small publisher, Write for us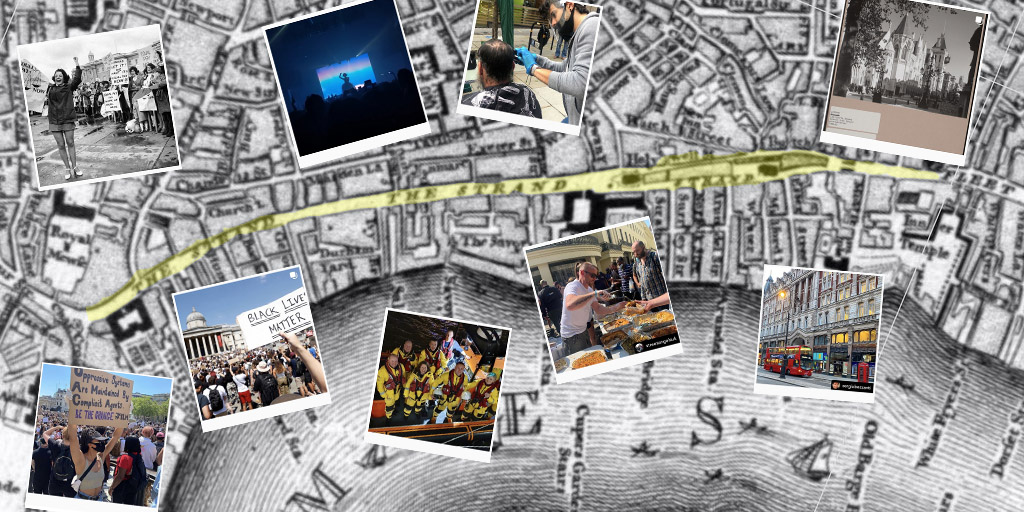 There's a feeling of 'new' in the air.
Universities are going 'back to school', but there's a sense that more people than usual are making some sort of re-start: returning to the office after weeks of working from home or furlough; adapting to working from home in the longer term by perfecting new routines; figuring out next steps after a summer of lockdowns, and then partial lockdowns, and then looking toward an uncertain winter. Although I wish the phrase was banned, we are all living out the 'new normal'… whatever that is.
As Strandlines sits more or less in the King's English department, the editorial team are tied somewhat to university seasons. But the team also have a foot firmly on the street and have not really stopped over the summer, just as so many workers and visitors continued their lives along this thoroughfare.
Still, we've taken advantage of the 'new term' feeling vibrating around the university to reassess our plans for 2020-21. Strandlines is open to submissions all year round, but it seems a good time to remind everyone to send in your ideas, photos, films, diary pieces, creative writing, or anything else Strand related. You can always do that on via our contribute page, or drop us a tweet or instagram message.
Join us as a Strandliner
As noted above, Strandlines is always open to one-off submissions, you don't need to apply to be a Strandliner to submit a piece.
Being a Strandliner is a sub-editorial role, a more long-term opportunity to think with the Strand. As a Strandliner you will be able to:
Explore and develop creative or research-led or personal ideas (or, indeed, a combination of all three!) over a longer-term period
Access training in a variety of multi-media techniques or archive methods, if wanted
Access more detailed feedback when developing your contributions, whether they are diaryistic, journalistic, or creative
Take more of an editorial role with planning Strandlines content: we would particuarly encourage writers, makers, creators, and thinkers who are interested in Black histories and memories on the Strand past and present; queer lives on the Strand; and stories about the Strand that reflect the street's diversity
Propose an event (to take place digitally!), create a walking tour, or develop a more ambitious project! This is a great opportunity to see a plan through from start to finish, tailoring your time as a Strandliner to boost chosen areas of your CV
Applications to be a Strandliner are open to everyone (you don't need to be a student). Click here to download the call for Strandlines sub editors September 2020.
Applications are open now until Monday 5 October 2020.