Posted in 2010-2019, 21st Century, contemporary, entertainment, people, Places, pubs, Stories, Strandlines, Strands and tagged with Clubbing, creative writing, Experience, Gay London, Heaven, LGBT+ London, Literature, London by Londoners, Londonist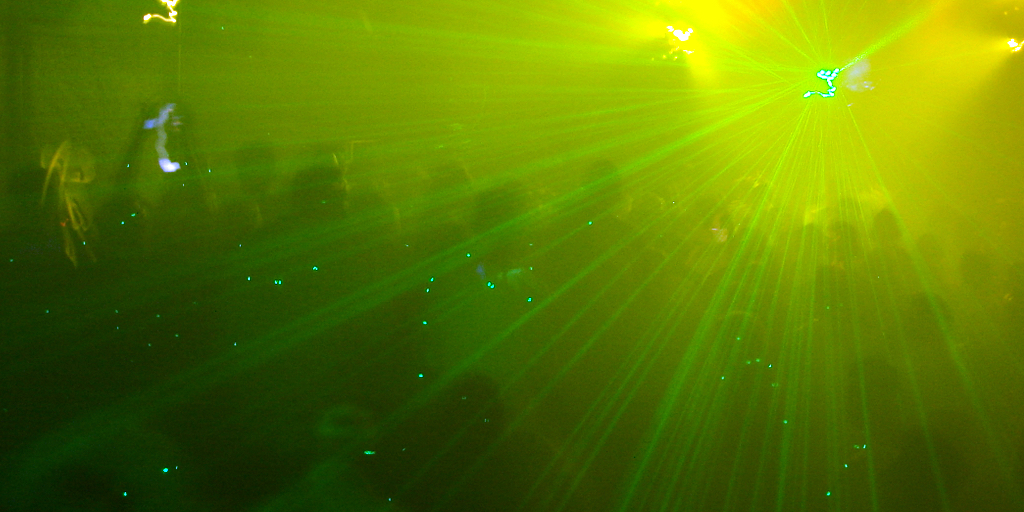 The brick archways drip, flesh drips. The flicker of glitter. Flashes of red and yellow and blue imprint on the back of my eyes. We drip, drip in neon. Hand-shadows on my face, on my body. Foreign hands on my flesh, familiar hands on my skin. No signal. It's freedom for a night, freedom from the past, freedom from connecting. Freedom from me.
We dance together. Our bodies entangle with the lacy night around us. Disentangle, re-tangle. Pearled sweat at our throats, our wrists.
He tastes like lime and sugar and I wonder what my own kiss tastes like. He coils in front of me, around me, with other bodies. The flicker of his tattoo writhing and crawling up his arm. No matter how hard I try I can't blink away that vision. He smiles at me, his curls falling across his face. I smile back.
The music throbs, my head throbs, he throbs.
The slap of my card against the card reader. The slam of the shot glass against the sticky bar. The almost-silent sighs of the bar staff. Splashes of beer, vodka, syrupy alcopops on my chest. I push my way through the statues, climb the podium, glass raised above my head, golden liquid running down my arm. Friends are lost, lose yourself, lost souls.
The Medusa on his arm locks eyes with me. He coils his tongue with mine. The graze of his stubble against mine. The curls that smell of smoke, sweat and coconut. He grips my belt buckle and pulls me closer. The small of his back is hot and damp. His eye sockets fill with pools of green, white, black. I'm frozen. He flits and flickers.
There's screaming. A chorus of screams. A siren call in the steamy shadows. Britney drops.
I turn back and he's locked with someone else. The snakes coiling, his tongue coiling with someone else.
It's toxic, it's toxic, it's toxic, it's toxic.
* * *
Spinning, turning in the dark. Divided, horrifying and beautiful. Fleshless, but flesh. My eyes drop open and shut, my vision only neon honeycomb. There's a face in the mirror, faces in the reflection that keep staring back at me. My body slumps and sloshes. I dance alone. I keep dancing on my own.
* * *
The queue swells and heaves. The after party, beneath golden arches. The milkshake-thick smell of alcohol, fried meat, sweat, pheromones. My eyes blur. Dots of red. I slop the chicken nugget in the ketchup. The strands of meat dry in my slack jaw.
They're still dancing. Still singing. Fading faces, merged together.
Faces void of emotion in their phones' glow. Tap, swipe, call. Get an Uber. Bus in two minutes. 2 metres away. Keep messaging. Filter the guys down. Check who has been messaging. Who has been missed. There will be another chance, there's always another chance at love, at lust. The algorithms will keep selecting. All the algorithms lead to you. Battery on 10%. Quick, hurry.
There's one more chance. One more chance at love tonight.